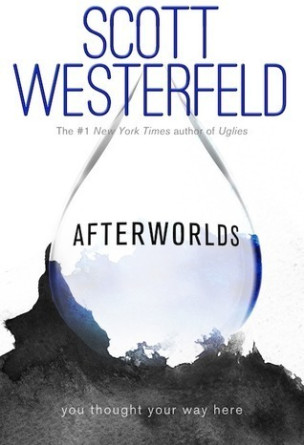 Afterworlds
Rating:

8.3

/

10

from

29

ratings
BELIEVING IS DANGEROUS...
Darcy Patel is afraid to believe all the hype. But it's really happening - her teen novel is getting published. Instead of heading to college, she's living in New York City, where she's welcomed into the dazzling world of YA publishing. That means book tours, parties with her favorite authors, and finding a place to live that won't leave her penniless. It means sleepless nights rewriting her first draft and struggling to find the perfect ending... all while dealing with the intoxicating, terrifying experience of falling in love - with another writer.
Told in alternating chapters is Darcy's novel, the thrilling story of Lizzie, who wills her way into the afterworld to survive a deadly terrorist attack. With survival comes the responsibility to guide the restless spirits that walk our world, including one ghost with whom she shares a surprising personal connection. But Lizzie's not alone in her new calling - she has counsel from a fellow spirit guide, a very desirable one, who is torn between wanting Lizzie and warning her that...
BELIEVING IS DANGEROUS.
In a brilliant high-wire act of weaving two epic narratives - and two unforgettable heroines - into one novel, Scott Westerfeld's latest work is a triumph of storytelling.
---