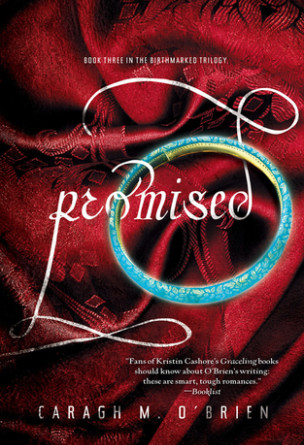 Promised
Rating:

8.7

/

10

from

19

ratings
After defying the ruthless Enclave, surviving the wasteland, and overthrowing Sylum, Gaia Stone now faces her greatest challenge yet--to lead the people of Sylum back to the Enclave and persuade the Protectorat to grant them refuge. But in Gaia's absence, the Enclave has become even more ruthless, picking girls from outside the wall to serve in an experimental baby factory. Babies with the right genes are now a priceless commodity with the potential to reshape life inside the wall and redefine humanity. The key to it all comes back to one fearless, young midwife. When negotiations devolve into terrorist threats, Gaia finds herself at the crux of an insupportable decision.
As a leader, a woman, and an idealist in love, Gaia must decide if she can sacrifice what--or whom--she values most.
---
You're reading Promised (Birthmarked #3) free book online on NovelsToday.com !