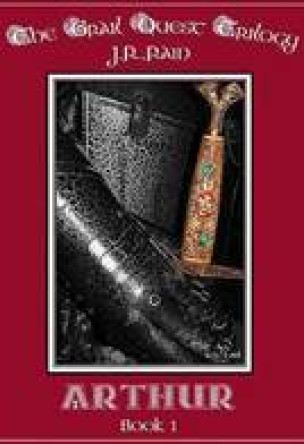 Arthur
Rating:

8

/

10

from

11

ratings
Hidden deep within the ancient, mist-covered hills of Glastonbury, England is a secret that could forever change the world. A secret that could help usher in a new age of enlightenment for all mankind. Or so the legend goes....

Plagued by months of persistent dreams of King Arthur, Merlin and the Holy Grail, mystery novelist James Dupree finally sets out to England to understand the meaning behind his nightly visions. Upon arriving in Glastonbury, a locale deeply connected to stories of Camelot, Avalon and the Knights of the Round Table, James quickly discovers that not all is as it seems in this quaint little town. There's a raven-haired girl dying of a rare lung disease, and strange knights with swords. Perhaps strangest of all is the familiar man who emerges from the forest...a man who just might be the greatest king Britain has ever seen. Something is happening in Glastonbury, something mysterious and powerful and not-of-this world, and somehow James Dupree is in the thick of it.

Mankind is ready for the next great spiritual shift. But to do that, one man, one simple writer, must journey deep into the heart of a mystical land in search of a legendary relic. But there are others who seek the treasure...dark forces who will stop at nothing to keep it for themselves, and end Dupree's quest for good.

At once inspiring and pulse-pounding, ARTHUR is for anyone who dares to dream—and dares to slay dragons.
---