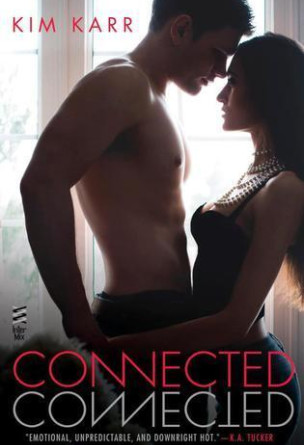 Connected
Rating:

8.9

/

10

from

10

ratings
What if a 'Once in a Lifetime' could happen twice? 
Suffering from a past full of tragedy, Dahlia London's soul has been left completely shattered. Happily ever after is a far cry from reality in her world. But, when she is reconnected with her past, the bonds that form are irrefutable.
When River Wilde, lead singer of The Wilde Ones, comes back into Dahlia's life, the intensity that fires their relationship combined with underlying feelings that have never died lead her to believe she has met her soulmate. 
Struggling with confusion as old connections fade and new ones begin, Dahlia's grief begins to lift--but guilt remains. River wants to be the one to mend all that is torn within her. 
But with a past that is never really gone, can their future survive?
---