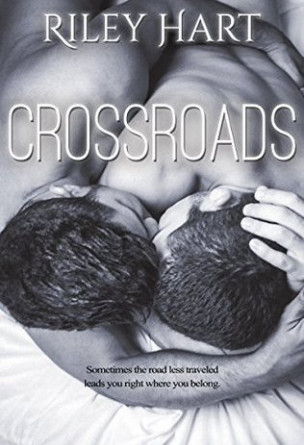 Crossroads
Rating:

8.5

/

10

from

24

ratings
After divorcing the woman he'd been with since he was seventeen, Nick Fuller is starting over. He owns the restaurant of his dreams and he's determined to meet new people, find new passions, and experience life to its fullest. Easier said than done—that is until he meets his new neighbor, Bryce Tanner… 
Bryce is all about a good time. He plans to show Nick how it's done, help him meet a few women, and enjoy the gift of the single life he's been given. But things don't go as planned, and soon they realize they'd rather be together than with anyone else. 
Neither man has ever wanted another guy, but there's a connection between them from the start—a spark they can't deny. They find themselves navigating an unfamiliar new world and dealing with unforeseen obstacles. Physical desire isn't enough, and now Nick and Bryce are at a crossroads. They have to decide which way to go: the easy path they've always followed, or the one that's determined to trip them up at every turn.
---
You're reading Crossroads free book online on NovelsToday.com !