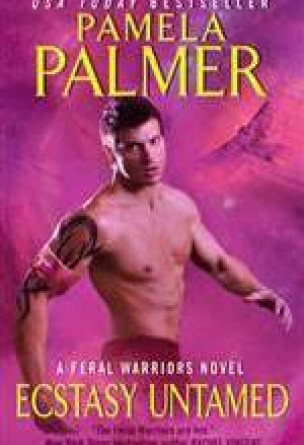 Ecstasy Untamed
Rating:

8.8

/

10

from

16

ratings
They are called Feral Warriors—an elite band of immortals who can change shape at will. Sworn to rid the world of evil, consumed by sorcery and seduction, their wild natures are primed for release . . .

Shattered by recent nightmarish events, Hawke feels his bond with his animal spirit weakening—and once it breaks, he's finished. The arrival of Faith sends his life spinning even further out of control, for although she delights him and enflames his deepest primal passions, she's promised to Maxim, the newest Feral Warrior.

Faith is drawn to Hawke from the start, but Maxim holds her in his thrall and has secretly bent her to his malevolent will. Though gravely damaged, Hawke is the only one who can end Faith's slavery and protect the Feral Warriors from Maxim's evil designs. But first they both must embrace the wild . . . and surrender body and soul to a forbidden, all-consuming ecstasy.
---