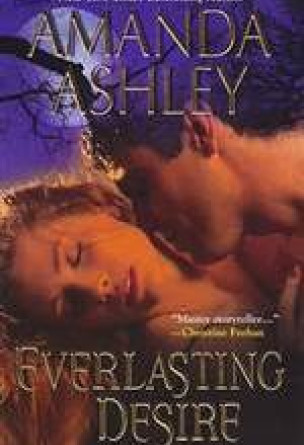 Everlasting Desire
Rating:

8

/

10

from

29

ratings
Desire Burns Forever
The clientele at Shore's clothing store includes some of L.A.'s sexiest bachelors. But none of them affects Megan DeLacey as deeply as the dark-eyed stranger who strides into her boutique one evening - and keeps returning, night after night. Megan is drawn to Rhys Costain even as she fears him. Because his reason for being there is clear - he wants Megan, with an intensity that's both tempting and terrifying.

For almost five centuries, Rhys has lived alone, using women as it pleased him and never wanting more. As Master of the West Coast vampires, it's his duty to eliminate the ancient vampire who's draining humans on his turf, putting all of their kind at risk. But Megan's lush beauty and vibrant warmth is blinding him to a danger that will soon engulf them both - and tear him from the only woman who can satisfy his darkest hunger.
---