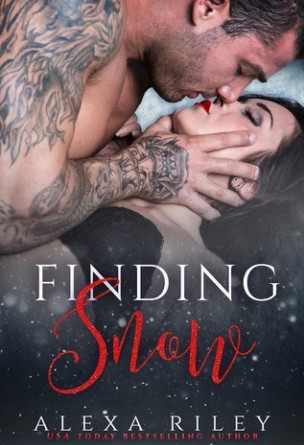 Finding Snow
Rating:

8.3

/

10

from

11

ratings
Koda's found his sister, Winnie, and now he's made a life for himself in Gray Ridge, Colorado. As a bear shifter, he's naturally a loner, and with so few females around, he's resigned to never finding his mate. But when he stumbles upon a woman in the woods, his whole world changes.
Snow's been on the run and has made a makeshift family with a band of seven wanderers. While resting in the woods and waiting for them to come back, something big finds her.
When Koda and Snow collide, they realize their stories are woven together more tightly than they could have imagined. Will the truth break their mates bond? Or will it bind them closer together?
Warning: This fairy-tale shifter story is full of alpha sweetness with a side of growly bear. What's not to love?! If you love a classic story with a dirty twist, then get your click on!
---