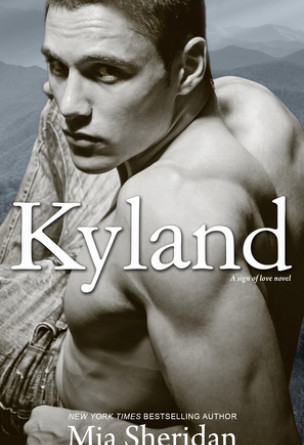 Kyland
Rating:

8.6

/

10

from

16

ratings
A full-length, standalone romance from the New York Times bestselling author of Archer's Voice.
Dirt poor. Hillbilly. Backwoods hick. Mountain folk. 
Tenleigh Falyn struggles each day to survive in a small, poverty-stricken, coal mining town where she lives with her sister and mentally ill mother. Her dream of winning the college scholarship given to one student by the local coal company and escaping the harshness of her life, keeps her going.
Kyland Barrett lives in the hills, too, and has worked tirelessly—through near starvation, through deep loneliness, against all odds—to win the Tyton Coal Scholarship and leave the town that is full of so much pain.
They're both determined not to form any attachments, but one moment changes everything. What happens when only one person gets to win? When only one person gets to leave? And what happens to the one left behind?
Kyland is a story of desperation and hope, loss and sacrifice, pain and forgiveness, but ultimately, a story of deep and unending love.
THIS IS A STANDALONE SIGN OF LOVE NOVEL, INSPIRED BY TAURUS. New Adult Contemporary Romance: Due to strong language and sexual content, this book is not intended for readers under the age of 18.
---