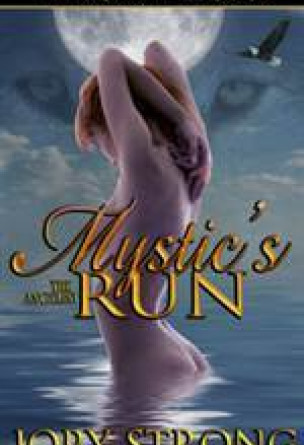 Mystic's Run
Rating:

8.9

/

10

from

14

ratings
Mystic Renaldi might have been born to guard the border between the human and supernatural worlds, but in her mind she will never measure up to the other Renaldi Angelini. She can dance, mix drinks, play hostess, manage the music and even sing along with a band, all the things necessary for a good party — but not what's required of a hunter.

When she slips away from the Howl for an adventure in Las Vegas, little does she know she's stepping into her Angelini destiny. Her first hunt awaits, along with three alpha males who are ready to convince her she's the equal of any Renaldi female.

For Roman, Mystic is the mate who'll appease the gryphon he was before becoming vampire. For Hawk, she's the mate who'll gain him a pack of his own. For Christian, a lone wolf, she's the mate he never dreamed possible. But once she's theirs, she becomes so much more than they imagined. Nothing's left to chance when an Angelini takes a mate. And everything is claimed — body, heart and soul.
---