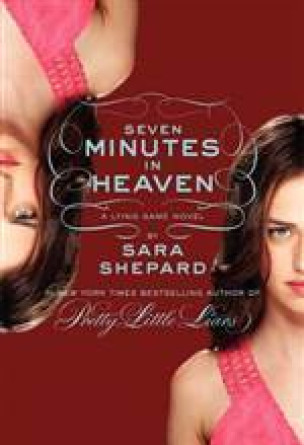 Seven Minutes in Heaven
Rating:

8.5

/

10

from

13

ratings
My sister wants the truth.

But sometimes the truth hurts.

For months, my long-lost twin, Emma, has been living my life and trying to solve my murder. She's unearthed dark secrets about my friends, my family, and my tangled past. But when it comes to finding my killer, she keeps running into dead ends.

Until my body shows up in Sabino Canyon. Suddenly everyone knows there are two girls who look like Sutton Mercer—and that one of them is dead. At first the police assume the body is Emma's. But as questions and accusations start flying, it's harder than ever for Emma to keep playing me. The truth is bound to come out eventually. And when it does, Emma will be suspect number one in my murder investigation. If she can't find my killer before time runs out, she'll end up behind bars . . . or worse.

Sara Shepard, the #1 New York Times bestselling author of the Pretty Little Liars books, finally reveals the shocking truth about Sutton's murder in this riveting novel about secrets, lies, and killer consequences.
---