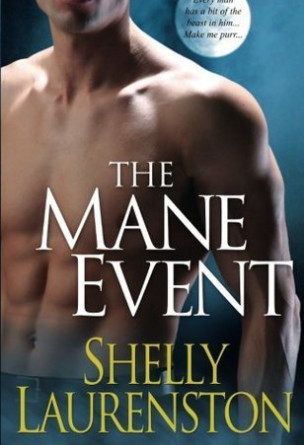 The Mane Event
Rating:

8.1

/

10

from

28

ratings
One of the hottest new voices in paranormal romance, Shelly Laurenston knows how to do it all, delivering tales that are wickedly funny, action-packed, and scorch-your-fingers sexy. With The Mane Event, she proves just how delicious love can be once you unleash your inner beast...
Christmas Pride
How come all the good-looking ones are insane?
That's what runs through NYPD cop Desiree "Dez" MacDermot's mind the minute she hooks up again with her childhood buddy, Mace Llewellyn. It isn't just the way he stares at her with those too-sexy gold eyes―as if he could devour her on the spot. Or the six-four, built-like-a-Navy Seal bod-o-death. It isn't even that he sniffs her neck and purrs, making her entire body tingle. It's more about that disconcerting, shifting-from-man-to-lion thing that unhinges her...and makes her want more.
Mace likes making Dez crazy. In fact, he likes her any way he can get her―in bed, on the desk, here, now, again. Together, they'd always been trouble, but Dez has no idea just how good trouble can feel...
Shaw's Tail
Brendon Shaw, hotel owner and lion shifter, has seen better days. He's been beaten, had a gun to the back of his head, and had to be rescued by a Pack of shape-shifting wolves. He didn't think he'd survive the night, much less find the woman of his dreams. And he never thought the woman of his dreams would have a Tennessee accent and wear cowboy boots. Once he sets his sights on her, the predator in him is ready to pounce and never let go.
Ronnie Lee Reed is ready to change her life, and New York City is the place where any girl―even one who runs with a Pack―can redefine herself. First order of business: find a mate, settle down, and stop using men for sex. Even big, gorgeous, lion-shifting, oh-my-what-big-um-paws-you-have men. Then again...
---