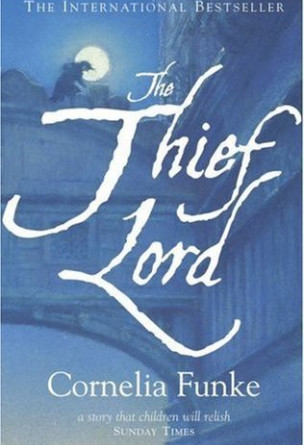 The Thief Lord
Rating:

8

/

10

from

10

ratings
"Do you sometimes wish you were grown-up?" Venice. Autumn. 
Rich Aunt Esther wants only angelic orphan Boniface 5, not serious Prospero 12. She hires PI Victor Getz. Thief Lord Scipo brings loot, clothes, to runaways in abandoned theatre Stella. Hornet adds brothers to gang with tall Mosca and scrawny Riccio. 
But Scipio hides a secret. And old Conte from a cursed isle wants a wooden wing, from grown orphan photographer Ida Spaveno, for his magic merry-go-round that changes ages. Interior illustrations by author.
---