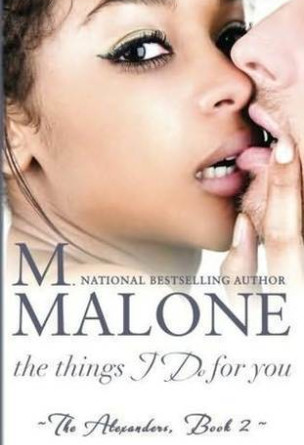 The Things I Do for You
Rating:

9

/

10

from

11

ratings
A bargain. A baby. A billion things can go wrong.
NICHOLAS ALEXANDER doesn't mind being called a playboy. His charm serves him well in business and a beautiful woman is always on his arm. Except the one he's in love with.
RAINA WINTERS doesn't believe in love, so when she's dumped right before her wedding, she's more upset about losing what she really wants from marriage. A baby.
When Nick learns about Raina's dilemma, his first reaction is to leave her hanging like she left him after their steamy one-night stand. But he finally has something Raina needs, so he offers her a deal. He'll give her a baby if she gives him something he desires just as much.
Just two little words.
I. Do.
**WARNING**
This book contains encounters with a drunken Elvis, pushy mamas, tabloid shenanigans, several occurrences of bad cooking and hot sex between two people who aren't even sure they like each other. Just saying...
---