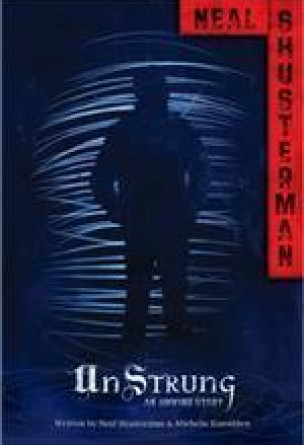 UnStrung
Rating:

8.6

/

10

from

20

ratings

by Neal Shusterman, Michelle Knowlden

How did Lev Calder move from an unwillingly escaped Tithe to a clapper?

In this new ebook original short story, author Neal Shusterman opens a window on Lev's adventures between the time he left CyFi and when he showed up at the Graveyard.

Lev's experiences on a Hi-Rez, an extraordinarily wealthy Native American Reservation introduce him to a teen with remarkable musical talent... and whose gifts are destined to end up in the hands of another. And it is this teen's heart-breaking story that inspired Lev to choose the clapper's path.

Pulling elements from Neal Shusterman's critically acclaimed Unwind and giving hints about what is to come in the long-awaited sequel, UnWholly, this short story is a must for fans of the series.
---