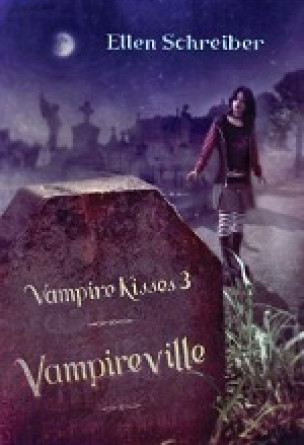 Vampireville
Rating:

8.6

/

10

from

14

ratings
For goth-girl Raven, dating her dream boyfriend is complicated, especially because Alexander's secret means that they can see each other only at night.

And now the pair must be extra wary in the dark with Alexander's archrival, Jagger, appearing around town. As if Jagger isn't enough cause for worry, Luna, his strikingly pale sister, has also surfaced and seems to have her sights set on Raven's longtime nemesis, Trevor. Together, Raven and Alexander must begin a terrifying search for Jagger and Luna's hideout to drive them away -- that is, if it's not already too late to save Dullsville from becoming Vampireville.

In the latest installment of her popular Vampire Kisses books, Ellen Schreiber continues the startling story of two teen outsiders -- she from the mortal world and he from the Underworld -- who share a thrilling, extraordinary romance.
---