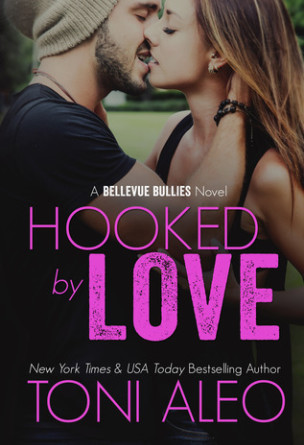 Hooked by Love
Rating:

8.4

/

10

from

26

ratings
Things are out of control for the Sinclair boys! With two already in the NHL, Jace Sinclair is ready to follow in his brothers' HUGE skates in the last Bellevue Bullies novel…
Jace Sinclair here, and I'm amazing. There is no other way to describe me. I am the leading scorer for the Bellevue Bullies, I'm the captain, and people love me: my family, my teammates, my coach, and the NHL. I already have one foot in the draft and I'm ready. This is my last year in college–it's basically a conditioning year to get me ready for the NHL, to further my game, and I have to be focused. But then, it's also my last year to have fun and not give a damn before my life really starts. Which means I'm gonna run through every girl I meet. That's my plan. Because my one and only love is hockey. It keeps me warm even when it's freezing. It's always there when nothing else is. And it pushes me to be the best I can be. It's my love.
That is, until I see her against a tree with a guitar.
Avery.
The last thing I wanted was to meet anyone. My heart is on the bench because I've watched my mom get broken by the person I call my father, and I don't want that for myself. I don't want to be hurt by anyone. I can't give them that power.
But my heart is begging for ice time, and I can't control it around her.
---