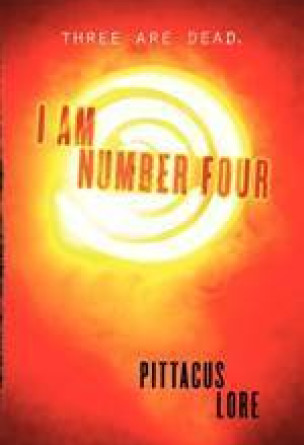 I Am Number Four
Rating:

8.8

/

10

from

12

ratings
In the beginning they were a group of nine. Nine aliens who left their home planet of Lorien when it fell under attack by the evil Mogadorian. Nine aliens who scattered on Earth. Nine aliens who look like ordinary teenagers living ordinary lives, but who have extraordinary, paranormal skills. Nine aliens who might be sitting next to you now. The Nine had to separate and go into hiding.

The Mogadorian caught Number One in Malaysia, Number Two in England, and Number Three in Kenya. All of them were killed. John Smith, of Paradise, Ohio, is Number Four. He knows that he is next.

I AM NUMBER FOUR is the thrilling launch of a series about an exceptional group of teens as they struggle to outrun their past, discover their future—and live a normal life on Earth.
---