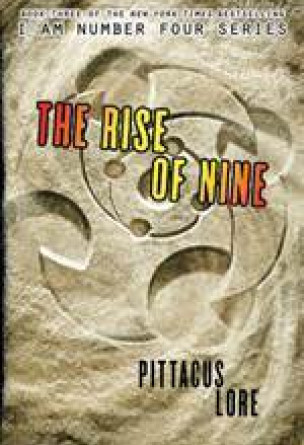 The Rise of Nine
Rating:

8.3

/

10

from

18

ratings
In Pittacus Lore's The Rise of Nine, third in the New York Times bestselling I Am Number Four series, the stakes are higher than ever as John, Six, and Seven try desperately to find the rest of the Garde before it's too late.
 
The Mogadorians who destroyed the planet Lorien continue to hunt down the Garde, the small group of Loric survivors who have taken refuge on Earth. The Garde must come together. They are Lorien and Earth's only hope.
 
During the dangerous mission at the Mogadorian base in West Virginia, John found and rescued Nine. But even with their combined powers, special abilities known as Legacies, the pair barely escaped with their lives—and they lost Sam in the process.
 
In order to save our world and their own, John and Nine must join forces with Six and Seven who have been battling the Mogadorians in Spain, and who are now trying to locate Number Eight in India.
 
Power in numbers will save us all.
---