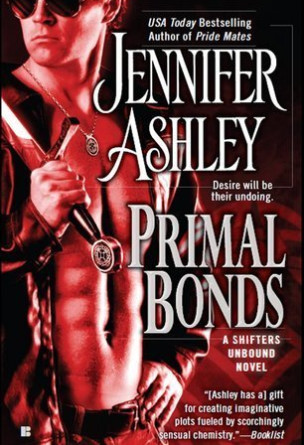 Primal Bonds
Rating:

8.6

/

10

from

22

ratings
When half-Fae, half-Shifter Andrea Gray flees an abusive would-be mate, the only way she is allowed to relocate to the Austin Shiftertown is if a Shifter there claims her as mate. 
Sean Morrissey, the Guardian of his clan and all of Shiftertown, is mateless, lonely, and has a tough job--to send the souls of deceased Shifters into the afterworld. He volunteers to claim her, sight unseen, but doesn't realize that one look at the gray-eyed, dark-haired Andrea will stir the mating frenzy in him. Even though the mate-claim isn't finalized, official, or yet blessed, Sean will do anything to get Andrea into his life and keep her there, forever.
Book 2 in the Shifters Unbound series. Full-length novel, Austin Shiftertown.
---