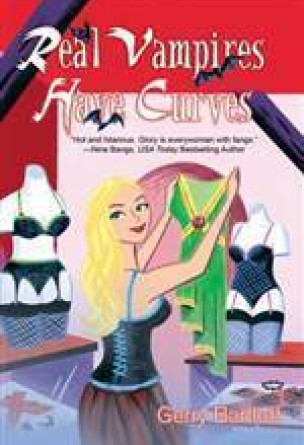 Real Vampires Have Curves
Rating:

8.8

/

10

from

29

ratings
What - did you think all vamps were pale, thin and brooding? Don't I wish.

Gloriana St. Clair is an eternally "full-figured" vampire-she just happened to be bloating when a sexy Scotsman sank his teeth into her. She and said Scot- Angus Jeremiah Campbell III, aka Jeremy Blade-have been on and off again for centuries, currently off. A couple hundred years has taught them how to press each other's buttons-in good ways and bad.

Glory's headed for Austin and a new business venture: Vintage Vamp's Emporium. After all, she loves clothes, and she is an antique. Only problem is, there's a billionaire techno-freak vampire hunter on the loose. Blade's in total he- vampire mode, and wants Glory to move in with him so he can "protect" her. But it's time for this vamp to explore her own powers.
---