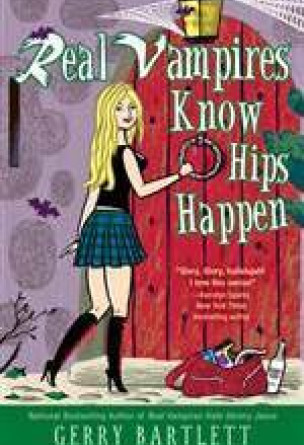 Real Vampires Know Hips Happen
Rating:

8.8

/

10

from

12

ratings
Does plaid make your butt look big?

Glory St. Clair knows that it does. But she'll even throw on a Campbell kilt if it will help her win her hunky Scottish lover back. She's risked everything to cross the Atlantic to confront him in Scotland. Now powerful forces are determined to keep them apart. An attack on Jeremiah Campbell leaves him with amnesia and he doesn't remember her or their centuries together. Glory must win her man back and prove to her nemesis that she's where she's always wanted to be, even if it means dragging Jerry back to Texas.

Jeremiah doesn't remember the woman who claims they've been together so long but he's more than willing to take what she freely offers--her ancient blood and her voluptuous body. But when she tries to get him to travel to the New World in a flying machine and to work with his ancient enemy, he thinks she's cracked. In his mind, he's stuck in 1590. This modern world is almost too much for him. But there's something about this woman with the generous curves... Soon enough he finds himself risking death for her more than once. Who or what seems determined to keep them apart? The ancient warrior in him won't stand for it. And the fight is on.
---