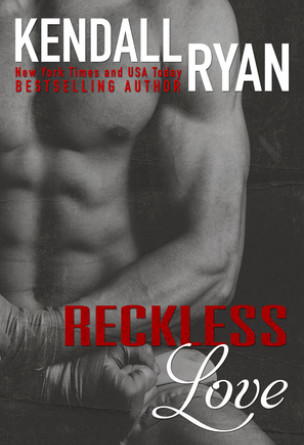 Reckless Love
Rating:

8.6

/

10

from

18

ratings
One reckless fighter.
One night of passion he can't forget.
The battle between sex and love is fierce and unrelenting.
And love is about to knock him on his ass.
Reckless Love can be read as a standalone novel, but is a follow up to the New York Times and USA Today bestseller Hard to Love.
Long Version:
Cage fighting always came first for him…
Ian's life is full of sacrifice. His intense training schedule means brutal workouts, no drinking, and worst of all, no pussy. But it's all worth it because he's about to go pro. When a tempting young nurse starts working at his gym, he can't escape the dirty desires clouding his mind, and it's driving him crazy. He'd love a taste, but he needs his focus now more than ever.
She's kept her heart on maximum-security lockdown…
Growing up in foster care, MacKenzie learned early on that love was something other people experienced, something she'd seen but never felt. When she meets sexy cage fighter, Ian, she expects nothing more than a one-night stand, but he walks away before they seal the deal. Now she'd like to forget the night they almost hooked up. But she's just taken a job working at his gym, and despite her efforts to move on, his allure is overpowering. When Ian gets injured, they begin working together on his rehabilitation, and their one-on-one physical therapy sessions are so hot they sizzle, leaving them both desperate for more contact.
The battle for their love is about to become a fight to the finish.
---