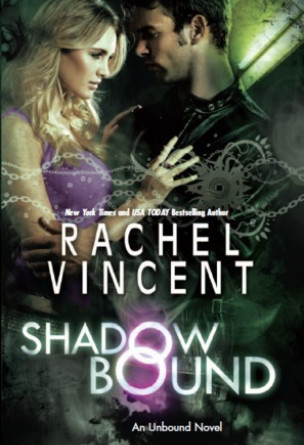 Shadow Bound
Rating:

8.1

/

10

from

20

ratings
Kori Daniels is a shadow-walker, able to travel instantly from one shadow to another. After weeks of confinement for betraying her boss, she's ready to break free of the Tower syndicate for good. But Jake Tower has one final job for Kori, one chance to secure freedom for herself and her sister, Kenley, even if it means taking it from someone else
The job? Recruit Ian Holt; or kill him.
Ian's ability to manipulate the dark has drawn interest from every syndicate in the world, most notably an invitation from Jake Tower. Though he has no interest in organized crime, Ian accepts the invite, because he's on a mission of his own. Ian has come to kill Tower's top Binder: Kori's little sister.
Amid the tangle of lies, an unexpected thread of truth connecting Ian and Kori comes to light. But with opposing goals, they'll have to choose between love and liberty.
---