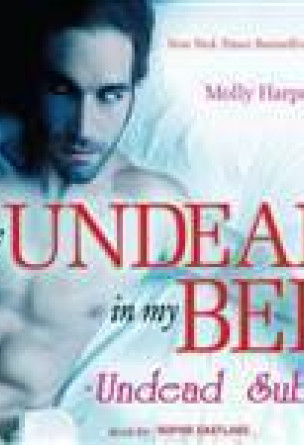 Undead Sublet
Rating:

8.9

/

10

from

11

ratings

by Molly Harper , Sophie Eastlake (Narrator)

In "Undead Sublet" by Molly Harper, executive chef Tess Maitland is banned from her five-star kitchen in Chicago to recover from "exhaustion". Choosing a random rental house in Half-Moon Hollow to spend time in, she's unaware that the house comes with a strange man.

Even though Sam Masden's ex-wife has rented the house out from under him, the divorce settlement allows him access to it for another ninety days. With Tess unable to go anywhere else, and Sam unwilling, a war of epic proportions is declared - and romantic sparks and heavy pots fly.
---