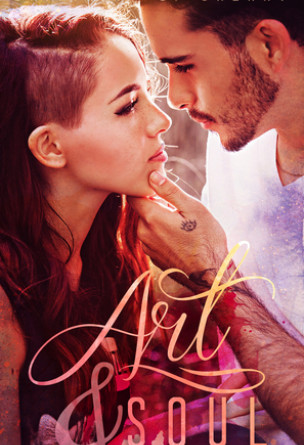 Art & Soul
Rating:

8.2

/

10

from

17

ratings
I had always been the invisible art student in high school. 
Passed by. Glossed over. Unnoticed. 
Now I was Aria Watson… that girl.
After one bad decision, and being labeled a slut, I was no longer unseen. I was the whore. The ignoramus. The tramp.
I would never be invisible again.
Particularly to Levi Myers. He was the odd boy with the beautiful soul who accepted and understood the broken girl inside me.
Falling in love wasn't the plan. But how could I resist his promises of hope? Of forgiveness? Of a future I had stopped dreaming of?
We were shattered. We were scarred. We were something strange and beautiful.
We were two lost souls holding on to the only thing that could keep us together.
Each other. 
---