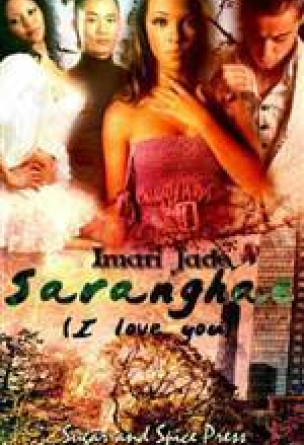 Saranghae
Rating:

8.2

/

10

from

21

ratings
Shaundra and Ichiro have returned to Asia after their spectacular wedding, but things are far from perfect. Shaundra still has a fear of flying and Ichiro is worried that she might become addicted to the drugs the doctor prescribe. Shaundra is less than happy that her now successful restaurateur husband is too busy to spend time with her and the Takumijo and Satoshi still hasn't moved out of the farmhouse. And to make matters worse, Yori and his new bride Amaya has moved in, along with Aomori's new publicist Cristal Gentry, a striking biracial female who seems to have Satoshi and his best friend Yi-jun Lee, and a popular Korean actor wrapped around her fingers. What's a poor girl to do to get her husband alone?

Marriage is nothing what Yori Morika expected. His new bride Amaya not only spends money like crazy but she's back to her old tricks starting mess with Shaundra. He hasn't helped matters any by continuing perusing Shaundra, who now seems to have a very close friendship with Satoshi. Are there some lines that friends should not cross and was it wise to move himself in the farmhouse with so much temptation just there for the taking?

Cristal Gentry never knew what she was getting herself into when she agreed to become the new publicist for Aomori. Satoshi and Takumijo are bad enough, getting her in trouble with their manager Masaaki, but then she meets Yori and Ichiro and she thinks that maybe she's in way over her head. Things heat up in her life when her boss sends her to get an interview with the reclusive Korean actor Yi-jun Lee, who just happens to be a friend of Satoshi. Although she's strictly business with him Yi-jun has plans of his own as he whisks her away to Paris to show her the time of her life. Yi-jun is everything she despises in a man, so why does her heart do a double beat at just the mention of his name? And why does Satoshi's steamy looks leave her simply breathless?
---