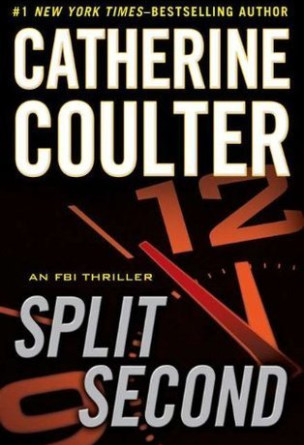 Split Second
Rating:

8.6

/

10

from

25

ratings
The number-one New York Times-bestselling author returns with another pulse-pounding thriller featuring FBI agents Dillon Savich and Lacey Sherlock, and introducing Speical Agents Lucy Carlyle and Cooper McKnight. 
A serial killer is on the loose, and it's up to FBI agents Dillon Savich and Lacey Sherlock to bring him down. They soon discover that the killer has blood ties to an infamous and now long-dead monster. Savich and Sherlock are joined by agents Lucy Carlyle and Cooper McKnight, and the chase is on. 
At the same time, Agent Carlyle learns from her dying father that her grandfather didn't simply walk away from his family twenty-two years ago: he was, in fact, murdered by his wife, Lucy's grandmother. Determined to find the truth, Lucy moves into her grandmother's Chevy Chase mansion. What she finds, however, is a nightmare. Not only does she discover the truth of what happened all those years ago, but she faces a new mystery, one that has been passed down from mother to daughter for generations.
As the hunt for the serial killer escalates, Savich realizes he's become the killer's focus, and perhaps the next victim. It's up to Lucy to stop this madness before it's too late.
---