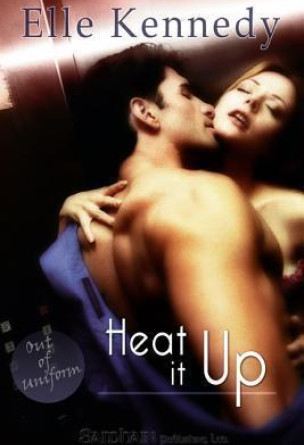 Heat It Up
Rating:

8.2

/

10

from

24

ratings
Letting her into his life is not an option. Letting her go impossible.
Out of Uniform, Book 4
One look at Thomas Becker s seriously ripped body, and Jane Harrison is having trouble remembering why she tracked down the Navy SEAL. Oh, yes, that hot scoop for her magazine. Instead they get trapped in an elevator together and she gets sizzling hot sex.
After the delicious encounter is over, Becker s out of there, she s left off balance, and even more determined not to take no for an answer. Either for that interview, or another chance to find out if he always goes commando.
One minute Becker is making it plain his answer is no. The next, he s using the only weapon at hand to calm her confined-space panic attack a kiss. And caving in to a fierce, unexpected need that wasn t even on his radar. Long term? Hell no not after the divorce that just spit him out. But a fling with the redheaded reporter with a brutally honest mouth and a body made for sin? Abso-effing-lutely.
Trouble is, when the week is over, she isn t even close to being out of his system Warning: Contents under pressure. Hot elevator sex, a redhead who knows exactly what she wants, and a Navy SEAL who can t help but give it to her. May cause spontaneous combustion. Be sure to fan yourself frequently."
---