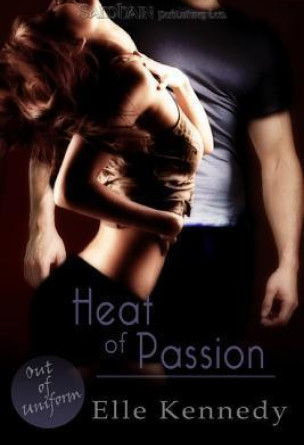 Heat of Passion
Rating:

8.2

/

10

from

15

ratings
On the road to forever, anything goes…
An Out of Uniform story.
Carson Scott is the king of one-night stands, so a naughty encounter with a sexy brunette in a nightclub supply closet is right up his alley. When his mysterious seductress disappears, he's blindsided by an unfamiliar emotion—disappointment. One thing's for sure…if he ever encounters his lady of the evening again, he won't let her slip away so easily.
Between her catering business, family issues, and her broken heart, Holly Lawson has too much on her plate to think about committing to a serious relationship. Hot, sweaty, anonymous sex with a Navy SEAL…now that sounds like the perfect appetizer to take the edge off. With no plans to ever see him again, she indulges in a fling. Only to come face to face with him weeks later while working a wedding.
Worse, Carson is hell-bent on the one thing she doesn't want. The R word. She has no intention of falling for him, but in the face of his seductive, mind-changing methods, her resistance is crumbling…
Warning: This title contains a ridiculously hot Navy SEAL, a sassy heroine, and sex in a supply closet. Read only if you have time to take a cold shower afterwards. Graphic sex, explicit language.
---