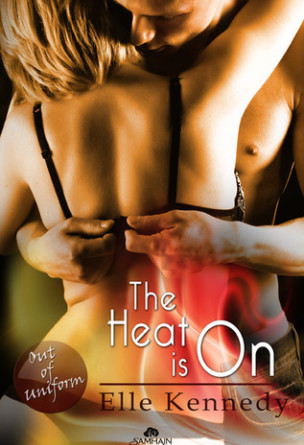 The Heat is On
Rating:

8.1

/

10

from

28

ratings
As a Navy SEAL, Matt O'Connor specializes in Bad Boy. At least, that's what he thinks…until he finds himself face down on the floor during a bank robbery, arguing with a sexy, bad-girl blonde who wields her sharp tongue with surgical precision.
Just like that, Matt begins to wonder if maybe the idea of settling down with one woman isn't as crazy as he thought. 
Savannah Harte is addicted to first kisses and whirlwind romances. Once the thrill is gone, though, she's outta there. She's eager to follow the adrenaline rush she feels with Matt into the nearest bed, but when tangled sheets begin to feel like tangled heartstrings, her first instinct is to cut him loose. There's only one problem: Matt's not going anywhere. And not even a steamy threesome seems to dull her growing feelings.
Which leaves Savannah having to decide what she wants more. The casual thrill of now…or the scary thrill of forever. 
Product Warnings: This title features a hot threesome with explicit sex, a bad-girl heroine, and two Navy SEALs guaranteed to make you sweat.
---