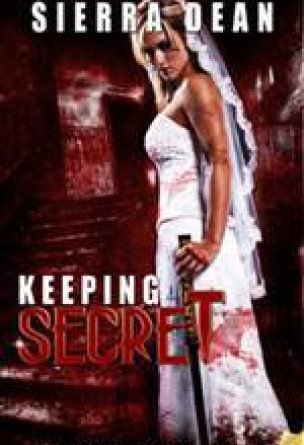 Keeping Secret
Rating:

8.1

/

10

from

17

ratings
It's a nice day for a white wedding. At least that's what Secret McQueen is hoping for, with her poofy-princess-dress marriage to a werewolf king looming closer and closer by the day. But as ever, nothing can be that easy for a vampire/werewolf hybrid for whom someone still harbors a death wish.

Summoned to the south by her werewolf uncle, who makes no bones about the fact her mate bond with Lucas doesn't pass muster, Secret learns her furry heritage looks more like a tangled vine than a family tree. Getting her royal uncle's blessing hinges on finding one of the missing twigs. Even with vampire sentry Holden Chancery at her side, she manages to land up to her neck in a swamp of trouble.

As an assassin's scope zeroes in, family dramas boil up and a fast-collapsing love square threatens to bury her alive, making it to the church on time could be the least of Secret's problems.

Warning: Contains a grumpy bride who shouldn't be wearing wedding white, a motley crew of bridesmaids, a dangerous scenic drive in the woods and a smoking-hot trio of suitors who might be too scorching to touch.
---