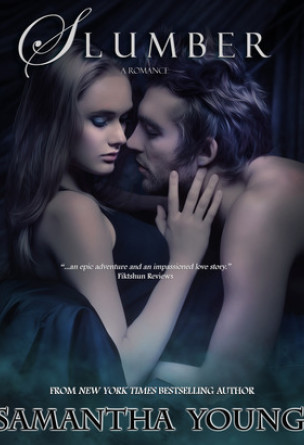 Slumber
Rating:

8.2

/

10

from

16

ratings
Molded by a tragic childhood, nineteen-year-old Rogan finds it extremely difficult to trust people. Now Haydyn, her best friend and the one person she does trust, is dying and only Rogan can save her.
Setting off on a journey to retrieve the plant that will cure Haydyn and subsequently the ills that will befall them all if she dies, Rogan is stuck in close quarters with a protector she distrusts above all others.
Wolfe Stovia.
The son of the man who destroyed Rogan's family.
At a constant battle of wills with the handsome Captain of the Guard, Rogan just knows this adventure together will be fraught with tension. She never imagined, however, that the quest would be so dangerous… not least of all when she finds herself falling for a man she could have sworn was her no.1 enemy…
---